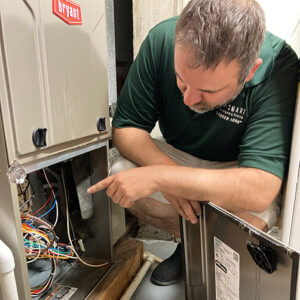 Why Do You Need a Home Inspection?
Home inspections are vital when it comes to protecting your investment and getting a more detailed picture of your house or a house you may be purchasing.

Whether you are buying a house, selling a house, or just want to be aware of any unsafe conditions in the place where you and your family dwell, a home inspection is the first step to obtaining critical knowledge about the property's overall state.
How Can a Home Inspection Help You When Buying a House?
Too often when purchasing a home, potential buyers are distracted by aesthetic features and amenities, while they overlook crucial defects that could end up costing thousands of dollars to repair. A quality home inspection from our team will help you identify these defects before any purchasing decisions are made.

Our detailed home inspection report will either empower you to proceed with the purchase as intended, or, in cases where the defect(s) will cost a significant amount of money to repair, give you the opportunity to back out of the deal or negotiate a lower price.
How Can a Home Inspection Help You When Selling Your House?
Many people who decide to sell their house do not elect to have a home inspection (or a pre-inspection) done because they know any potential buyers will get their own inspection.

However, knowledge is power. As a seller, if you identify any potential defects ahead of the buyer's inspection, you can often have these items fixed for much less than you would be asked to offer in seller concessions once these issues were revealed to the buyer. Don't let blind spots hinder your profits!

Tech-Smart Home Inspections, LLC, knows exactly what to look for in a home inspection—from mold problems to foundation leaks to radon gas exposure—and we'll leave no stone unturned. You can trust our experts to go through the property with a fine-tooth comb, and, as a result, you can be 100% confident in the validity of the home inspection report we give you.

Call now to schedule your home inspection with our talented team!

Our pricing is based on a number of factors including square footage, unit count, and the scope of work you require, as well as bundle discounts available at the time. Please call or text 518-522-1449 for a free quote.