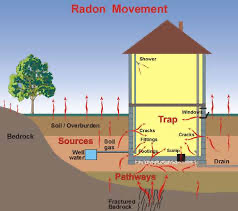 At Tech-Smart Inspections, LLC, we provide radon testing for Albany-area homeowners and homebuyers alike. Whether you're hiring us for a full home and radon inspection prior to purchasing a house, or you're a current property homeowner who wants to check if there are unsafe levels of radon in your basement, you can count on our crew for accurate testing and results.
To find out more about our home radon detection service in the Capital Region, call now!
What Is Radon?
Radon is a colorless, odorless, radioactive gas that is produced by the natural decay of uranium. It is found in nearly all soils. However, radon gas becomes a concern for homeowners when it travels up through the soil and into vulnerable spots of the property's foundation, or even into the water supply in some cases. When radon gas builds up, particularly in confined spaces with little ventilation like basements and crawlspaces, it can become more concentrated and pose a danger to the occupants of the dwelling.